How Much Does the 2020 Kia Telluride Cost?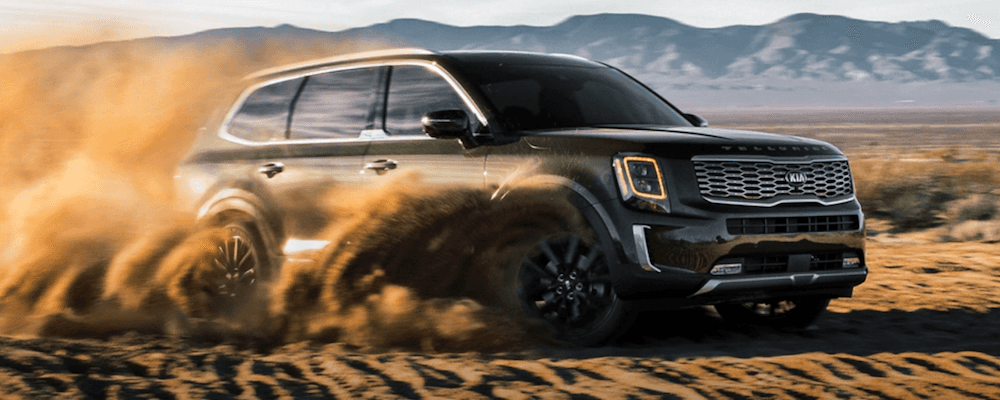 The 2020 Kia Telluride has made a big splash in the Delray Beach SUV market, and for good reason! The Kia Telluride comes with a long list of impressive performance features, innovative technology, and a good safety rating. For that reason, many drivers around Boca Raton keep asking, "How much does the Kia Telluride cost?" While the price you pay depends on the specific trim you choose, Kia Delray is happy to summarize your pricing options below.
2020 Kia Telluride Price by Trim Level
The new Kia Telluride is available in four configurations: the Kia Telluride LX, S, EX, and SX. So, how much do these trims of the 2020 Kia Telluride cost? Take a look at Kia Telluride pricing by trim level below to find the model that meets your budget.
2020 Kia Telluride LX Price: $31,890 MSRP
2020 Kia Telluride S Price: $34,290 MSRP
2020 Kia Telluride EX Price: $37,290 MSRP
2020 Kia Telluride SX Price: $41,790 MSRP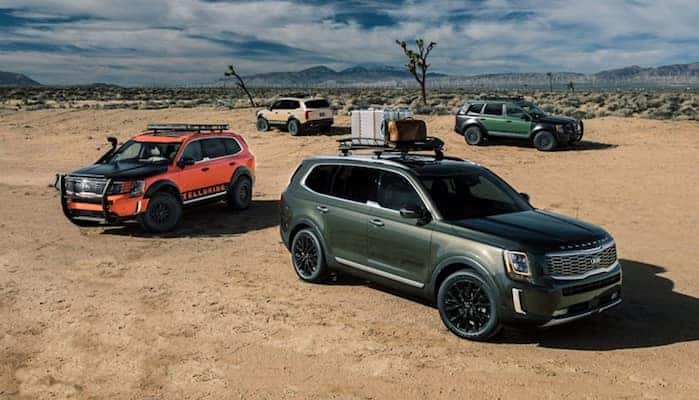 Key Features by Trim Level
With several options to choose from, Boynton Beach drivers can easily find the Kia Telluride that suits their budget and lifestyle. If you need more seating, go with the eight-passenger seating capacity available in the LX, S, or EX trims. If big screens are your thing, upgrade to the 10.25-inch touch-screen display available in the EX or the SX.
With so many choices, choosing between Kia Telluride trim levels has never been simpler. Regardless of which configuration you choose, you'll enjoy the powerful 3.8L V6 engine, 8-speed automatic transmission system, and all-wheel-drive capabilities that come standard on every model.
Get a Great Price on the 2020 Kia Telluride at Kia Delray
Now that you know how much a Kia Telluride costs, see how it compares to the pricing and features of the Kia Seltos, or simply head straight to Kia Delray, near West Palm Beach, to browse our extensive inventory of Kia SUV models. Did you know that you can get started on the car buying process by applying for financing online? Our finance team will work hard to get you a fair price on your trade-in and a price you can afford on the model of your choosing. What are you waiting for? Check out our new vehicle specials, learn more about how Kia SUVs (like the Sportage and Sorento or Kia Telluride vs. Kia Sorento) compare, and then contact us today or shop a car online today.
Recent News from Kia Delray