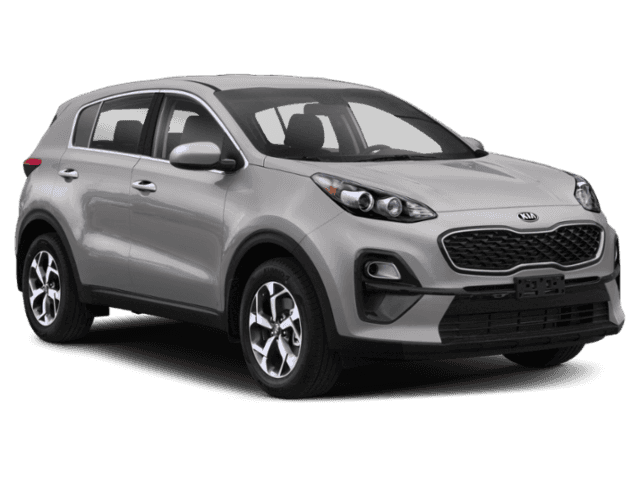 2020 Kia Sportage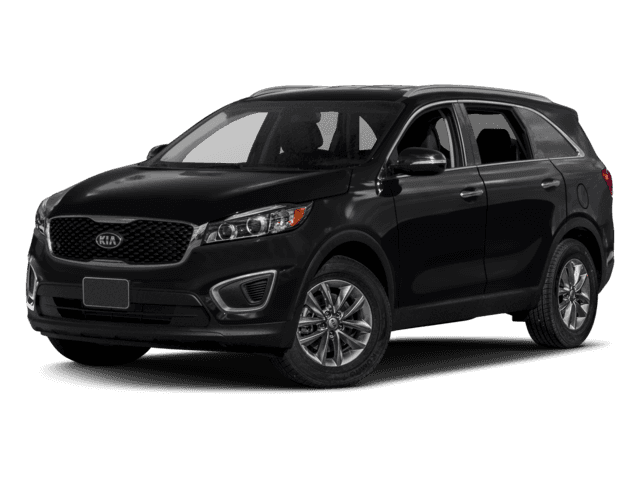 2020 Kia Sorento
2020 Kia Sportage vs. 2020 Kia Sorento
---
---
Can't decide which one of these sharp-looking new Kia SUVs to choose? Kia Delray compares the 2020 Kia Sportage vs. 2020 Sorento side by side, closely examining their features and specifications. Why? Because we want our Delray Beach customers to feel empowered to make the best decision for themselves. Let's start our virtual test drive below with the experts at our Boynton Beach-area dealership!
Kia Sportage vs. Sorento: Seating & Cargo Space
Our team of experts offers you the best seat in the house: the driver's seat! Let's compare the interior capacity and comfort of these two great SUVs. Hopefully, the information below will help you compare the new Kia Sorento vs. new Kia Sportage and make the decision that's right for your Boca Raton drives.
Seat Fabric: Depending on your taste and comfort, seat fabric is an important element to consider. Most Sorento seating is made of cloth with YES Essentials® Fabric Treatment. The seat fabric for Kia Sportage is made of a premium Tricot Cloth Seat Trim with YES Essentials® Fabric Treatment. If you prefer a more luxurious seating experience, both models have available leather trim seat options.
Seating Capacity: The Kia Sorento comfortably seats 6 to 7 passengers, and the Kia Sportage seats 5 passengers.
Legroom: The Kia Sorento offers 44.1 inches front row legroom, 39.4 inches 2nd row, and 31.7 inches for the 3rd row, while the Kia Sportage compact offers 41.5 inches for the front row and 38.2 inches in the back row.
Cargo Space: When all seats are in the upright position, the Kia Sorento cargo space measures in at 11.3 cubic feet, and the Kia Sportage cargo space reaches up to 30.7 cubic feet. With all the seats flat, the Kia Sorento provides an impressive 73 cubic feet, and the Kia Sportage provides 60.1 cubic feet.
Kia Sportage vs. Sorento: Engines & MPG
2020 Kia Sportage Base Engine Specs:
2.4-Liter Inline-4
181 hp and 175 lb-ft of torque
23 mpg city and 30 mpg highway
2020 Kia Sportage Upgraded Engine Specs:
2.0-Liter Turbocharged Inline 4-Cylinder
240 hp and 260 lb-ft of torque
20 mpg city and 28 mpg highway
2020 Kia Sorento Base Engine Specs:
2.4-Liter Inline-4
185 hp and 178 lb-ft of torque
22 mpg city and 29 mpg highway
2020 Kia Sorento Upgraded Engine Specs:
3.3L V6 Engine
290 hp and 252 lb-ft of torque
19 mpg city and 26 mpg highway
Compare the Kia Sportage vs. Sorento at Kia Delray
The friendly team at Kia Delray is committed to giving you the best shopping experience ever. We make it easy for you to get behind the wheel of your next vehicle with our Sorento lease deals. You can even apply for financing online. We're just a short drive away from West Palm Beach. So drop by or contact us today to get more help comparing the Sportage vs. Sorento or to schedule a test drive! We can also help you compare the Kia Sportage to competitors like the Toyota RAV4.
Considering something more compact than an SUV? Compare the Kia Optima vs. Kia Forte. Also check out our Kia K5 lease offers when you need something a bit more nimble. While you're here, be sure to compare the 2021 Kia Sportage vs. the 2021 Kia Sorento.
Recent News from Kia Delray
Have you found yourself thinking about gas mileage a lot more, like a lot of Boca Raton drivers? That's understandable, considering how expensive gas is now. What about the Kia Seltos? Is the 2023 kia seltos fuel-efficient? How many miles per gallon does the 2023 Kia Seltos get? The 2023 Kia Seltos can get up…

The current price of gas has lots of Delray Beach drivers thinking about fuel economy. That's what makes the 2023 Kia Sportage gas mileage so appealing. Is the 2023 Kia Sportage fuel-efficient? How many miles per gallon does the Kia Sportage get? The 2023 Kia Sportage gets up to an EPA-estimated 32 miles per gallon…

The new Kia K5 is one of the most anticipated vehicles on the Boca Raton roads this year, and is one of the most fuel-efficient sedans on the market today. So, how many miles per gallon does the 2022 Kia K5 get? The 2022 Kia K5 mpg is 29 mpg city/38 mpg highway. Powered by…
; min.js">