How to Buy a Car Online with Kia Delray
Sometimes, the prospect of buying a car at a dealership can seem daunting and, under certain circumstances, even impossible. However, at our Kia car dealership near Boca Raton, we're happy to say that you can learn how to buy a car online with ease! Whether you're looking for a new Kia car, crossover, or SUV or a used vehicle, the team at Kia Delray can help you learn more about how to buy a car online.
Get Finance Terms Personalized to You
When you shop for a car online, our team offers the very same level of attention to every detail of your purchase. To determine your personalized, real-time finance and lease offers in Boynton Beach, you'll be asked some basic questions regarding your driving habits and credit history. We'll also check to see if there are any
offers and incentives
that may help you save on the model you've been eyeing, whether that's a
new Kia Optima
,
Sorento
, or another vehicle.
Get a Competitive Offer for Your Trade-In
If you have a vehicle to trade in, our team will be sure to give you a competitive offer based on the local market, vehicle condition, and additional factors. We'll help you find how much your trade-in is worth in Delray Beach, and the experts at Kia Delray will present an offer we're sure you'll appreciate. We'll verify the information and vehicle, and we can apply that money towards your new Kia vehicle!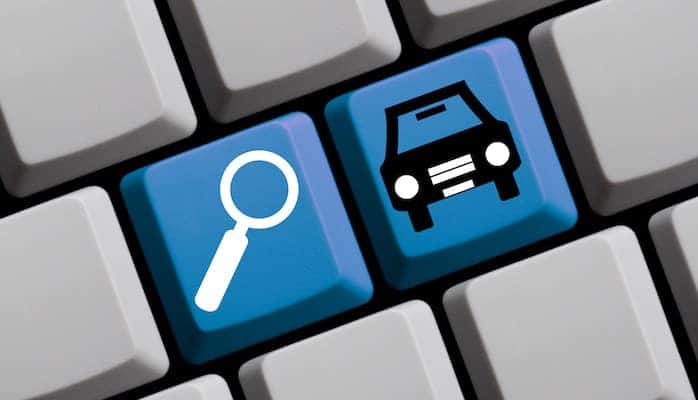 Finalize Details from Home
Our team will work with you to ensure that your new Kia Sportage or Kia Stinger will fit into your monthly budget. We'll help you figure out your monthly car payments whether you plan on making a down payment, offering a trade-in, or financing the whole sum. This information will be included in the details of your finance terms, and then you'll be able to choose which terms work best for your budget.
Buy a New Car Online With Kia Delray
Once you're satisfied with the new Kia car, crossover, or SUV or used vehicle you've selected at our West Palm Beach-area Kia dealership, it's time to accept the terms and conditions with our team at Kia Delray. We'll complete your offer and deliver your vehicle straight to your door! And of course, if you'd like to schedule a visit to our showroom to take a test drive, you can do so by contacting us online. Take advantage of the latest in car-buying convenience by shopping for a car online with Kia Delray today!
Recent News from Kia Delray
Of all the new Kia SUVs, the new Seltos has generated quite the buzz, and for good reason! Boca Raton drivers awaiting the 2021 Kia Seltos expect its versatility and design to inspire confidence everywhere it turns. New Kia Seltos interior features, high capability, and innovative technology bring the Kia Seltos configurations to new heights, and…

The 2020 Kia Telluride has made a big splash in the Delray Beach SUV market, and for good reason! The Kia Telluride comes with a long list of impressive performance features, innovative technology, and a good safety rating. For that reason, many drivers around Boca Raton keep asking, "How much does the Kia Telluride cost?" While the…

DealerRater Recognizes Kia Delray with a Consumer Satisfaction Award Kia Delray is among top auto dealers in the South Florida market who demonstrate excellent customer service, as rated by online consumer reviews! Delray Beach, Florida 01/22/2019 – Kia Delray has been awarded a 2020 DealerRater Consumer Satisfaction Award, an annual recognition given to auto dealerships…