Do You Need Full Coverage on a Used Financed Car?
Buying a used car at Kia Delray is a relatively simple process, as our finance department takes great pride in making sure that all bases are covered for Delray Beach-area drivers when it comes to arranging a loan. However, one question that does come up is, "Do you need full coverage on a used car?" Kia Delray has the answer!
What is Full Coverage?
Full coverage car insurance is when you have insurance that covers not only the other driver's car but your own as well. Most states require full coverage insurance on your financed vehicle. That's because purchasing a car is a big investment, and if anything goes wrong, the lender wants protection against losses. However, there is a limit to this requirement: you only need full coverage while the lender still holds the title to your vehicle. That's why it's so important to pay attention to factors like your loan term when you're signing the paperwork for your vehicle. Don't worry, though: Kia Delray will detail everything that you need to know!
How to Finance a Used Car
The first stage of financing a used car in Boca Raton is determining the amount of the loan, the length of the loan period, and the interest rate of the loan. These factors tell you everything you need to know about the agreement, and the value of each will determine the amount of your monthly payment. Once the loan period has been completed and you have made all of the payments, the vehicle becomes yours to own, and the title is transferred over from dealer/lender to the buyer.
How to Apply for Used Car Financing
Once you've chosen the perfect pre-owned model that you'd like to make your own, the next step is to contact our finance department and apply for financing. You may then be asked to provide certain important documents such as:
Valid state-issued driver's license
Proof of vehicle insurance
Financial documentation such as pay stubs, work information, etc.
Vehicle documentation for your current vehicle if relevant
Once a lender has been found, one of our finance professionals will go over the terms of the loan, fully explaining all of the necessary payments, length of the loan, monthly payments, and any other pertinent details. This is the point in the process when we are most often asked, "Do you need full coverage on a used car?" Remember that full coverage insurance typically lasts for the full term of the loan period and may be required by the lender in special cases.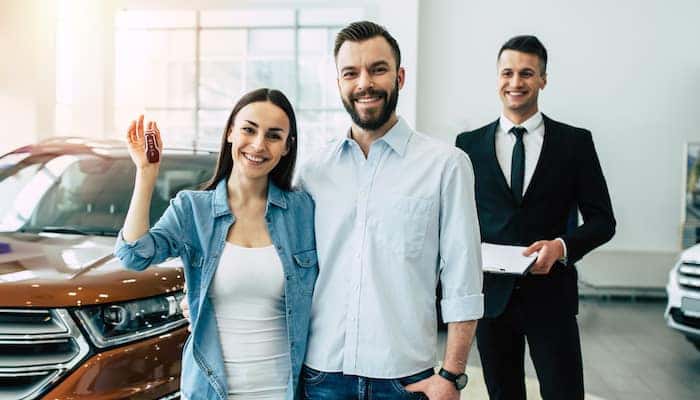 Why Choose Kia Delray For Your Next Used Car?
When you combine our extensive used car inventory with the experience of the professionals in our finance department, not to mention our used car warranty options which offer added peace of mind, you'll see that the used car buying process is a breeze at Kia Delray. With many different financing options to choose from, buyers with less than perfect credit can feel safe knowing they'll drive away in a car that fits their lifestyle and with an affordable loan that fits their budget.
Contact us today, and let us help you find that perfect model for your needs. We'll help you fit the cost of a Kia Telluride, compare Kia vs. Hyundai, or fit a Kia Sportage lease deal into your budget today! And if you'd like to take home a brand new models, our selection of new vehicles and the famous Kia warranty, you'll be driving with peace of mind for years to come!
Recent News from Kia Delray
Are you thinking about making the new Kia Telluride Nightfall Edition your next vehicle, like a lot of our Delray Beach customers? We don't blame you! Adding the Nightfall Edition package enhances this already impressive SUV by giving it a distinctly sleek aesthetic. Let's take a closer look at its features, as well as the…

The new Kia Carnival is the latest addition to Kia's ever-growing lineup, but many drivers around Delray Beach haven't yet seen its interior. Take a look at the 2022 Kia Carnival interior with the experts at Kia Delray, and elevate your commute around the streets of Boca Raton. Read on to learn more, and then contact us…

Kia is about to introduce an all-new electric crossover SUV that will completely change the way you drive. The 2022 Kia EV6 is Kia's newest edition to the family, and it's got plenty to make you excited. The 2022 Kia EV6 release date is currently slated for January 2022, but in the meantime, we…
;